Black Obsidian Necklace
00006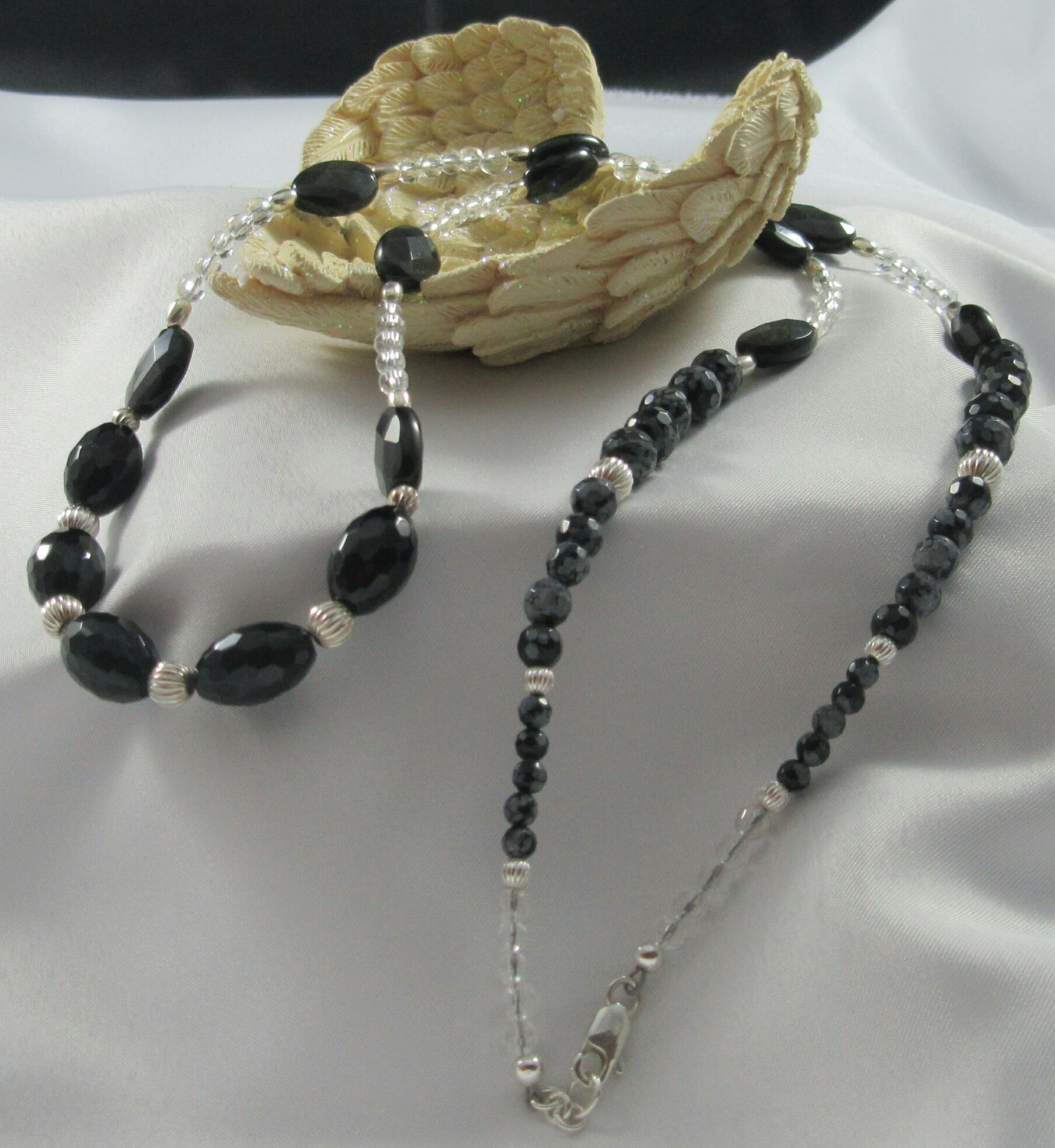 The black stones are Black Obsidian. This stone shields your energy field from negativity, and keeps you grounded. It will also work with your root chakra to keep it balanced. Black Obsidian can help to release past fears, even from other lifetimes.
The stones with grey flecks are Snowflake Obsidian. This stone can provide balance during times of change can help you to gentling release limiting beliefs. This stone also works with the root chakra to keep it balanced.
The clear stones are Clear Quartz. This stone amplifies the properties of the other stones as well as any intentions you set while wearing this piece. Clear Quartz supports all chakras.
The beads and clasp are all Sterling Silver. Silver reflects, which both amplifies the properties of this entire piece as well as reflects negative energy away from you.
Length is approximately 30".