Goldsheen Obsidian, Rose Quartz, Labradorite and Garnet
00015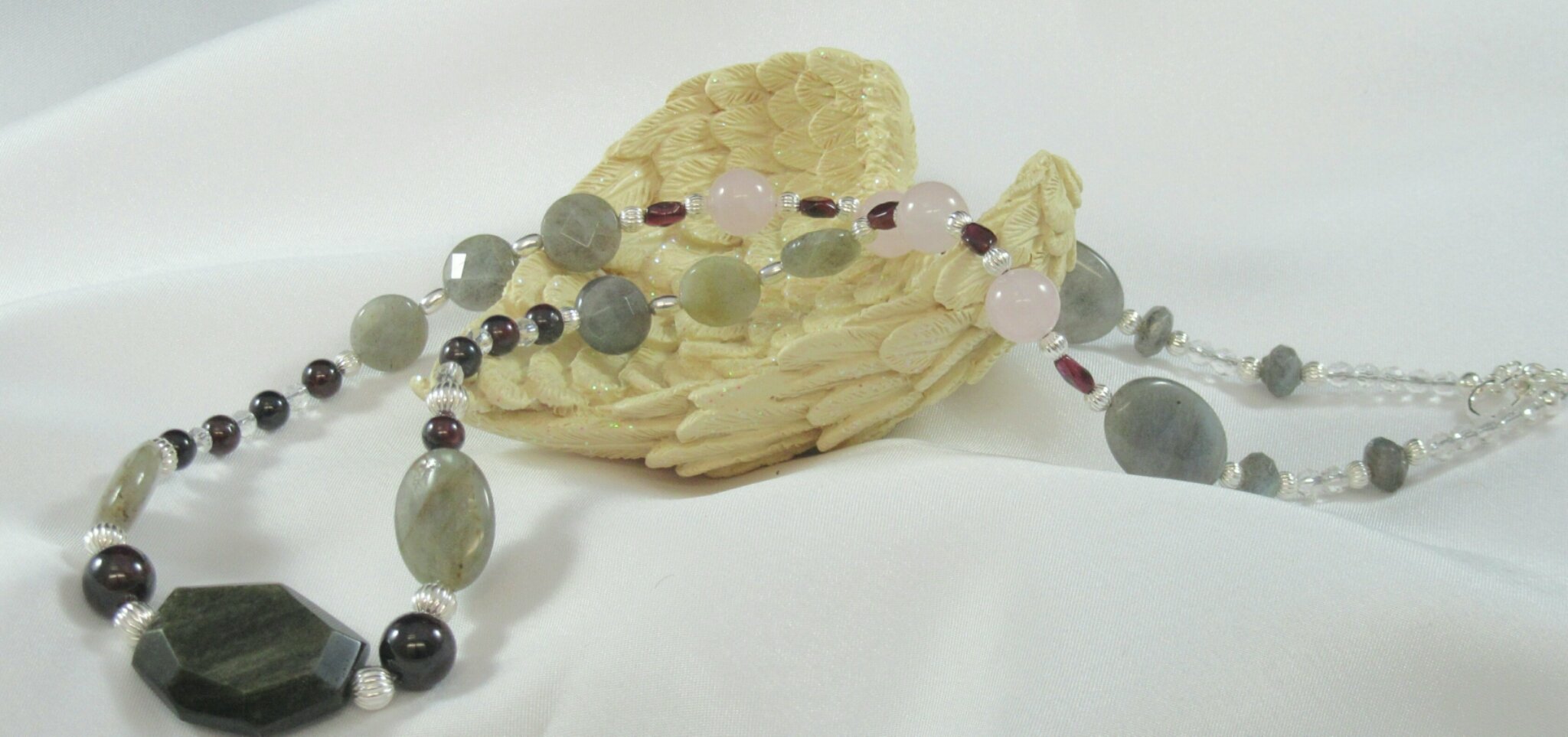 The gorgeous centre stone is Goldsheen Obsidian. It is a powerful protection stone. It shields your energy field from negativity, and keeps you grounded. This stone will also work with your root chakra to keep it balanced.
The red stones are Garnet. Garnet will work with your root chakra to stabilize your foundation so you feel more centered and grounded. It will also assist the heart chakra to open and allow the Rose Quartz that is in this piece to work it's magic of increasing self love. Garnet helps to integrate relationships and in this piece the focus is on your relationship with yourself.
The pink stones are Rose Quartz. Rose Quartz is the stone of Self Love. It is a strong yet gentle energy to help you heal your ability to love yourself completely.
The grey opalescent stones are Labradorite. This is quite a magical stone that works with your root chakra to keep you grounded at the same time that it works with your crown chakra to connect with your higher self as you transform into your true self.
The clear stones are Clear Quartz. This stone amplifies the properties of the other stones as well as any intentions you set while wearing this piece. Clear Quartz supports all chakras.
The beads and clasp are all Sterling Silver. Silver reflects, which both amplifies the properties of this entire piece as well as reflects negative energy away from you.
Length is approximately 23".