Rhodochrosite Pendant
00000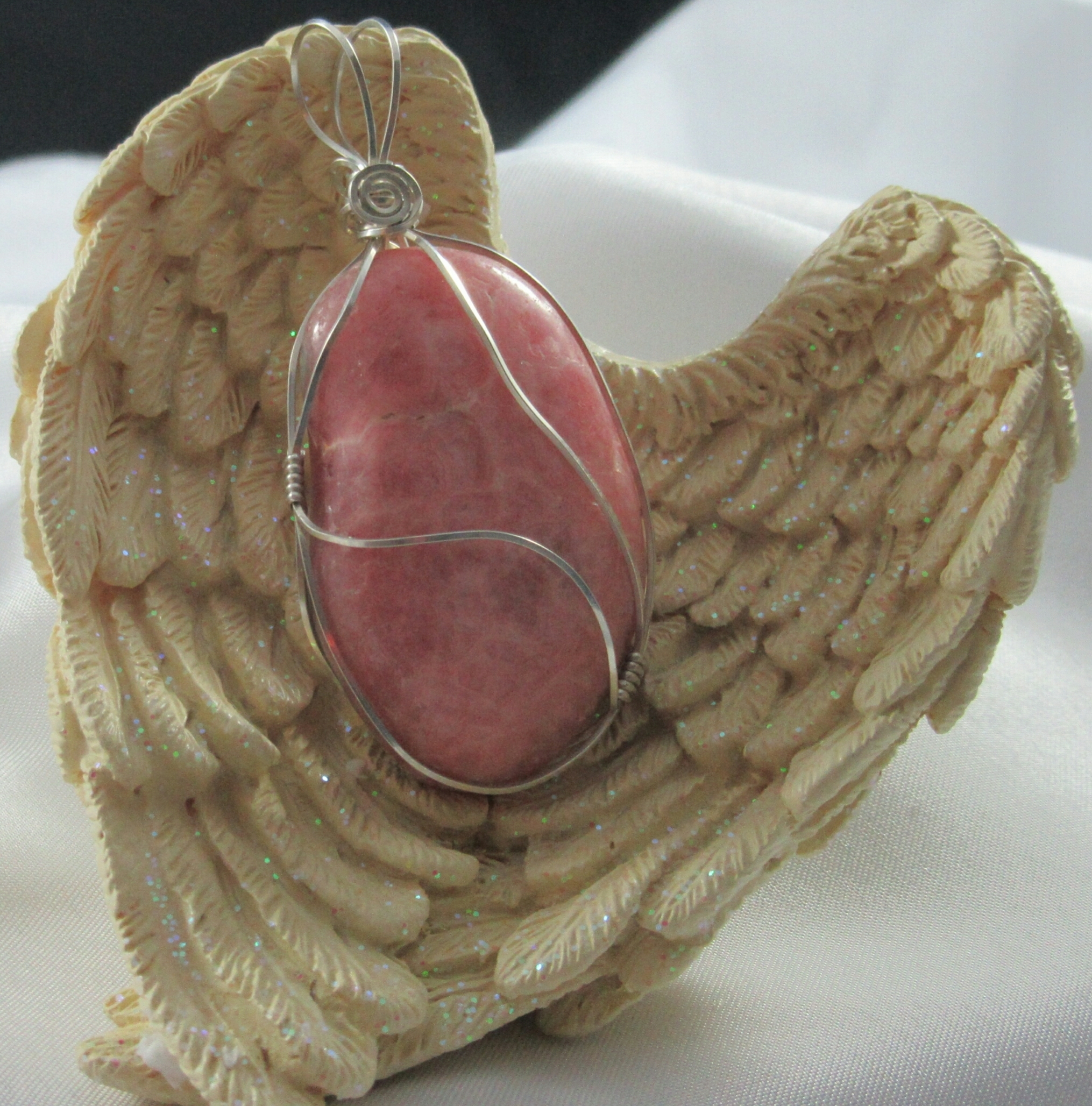 This lovely stone is Rhodochrosite and it is beautiful! It radiates love and strength and helps you to love yourself, with a specific focus on your Inner Child. This stone supports your solar plexus chakra as well as your heart chakra - it is a bridge between both chakras to allow for a heart centered connection with who you truly are.
The stone is wrapped in Sterling Silver. Silver reflects, which both amplifies the properties of this entire piece as well as reflects negative energy away from you.
Stone is 1 3/4" tall by 1" wide.