Rose Quartz Pendant - Small
00004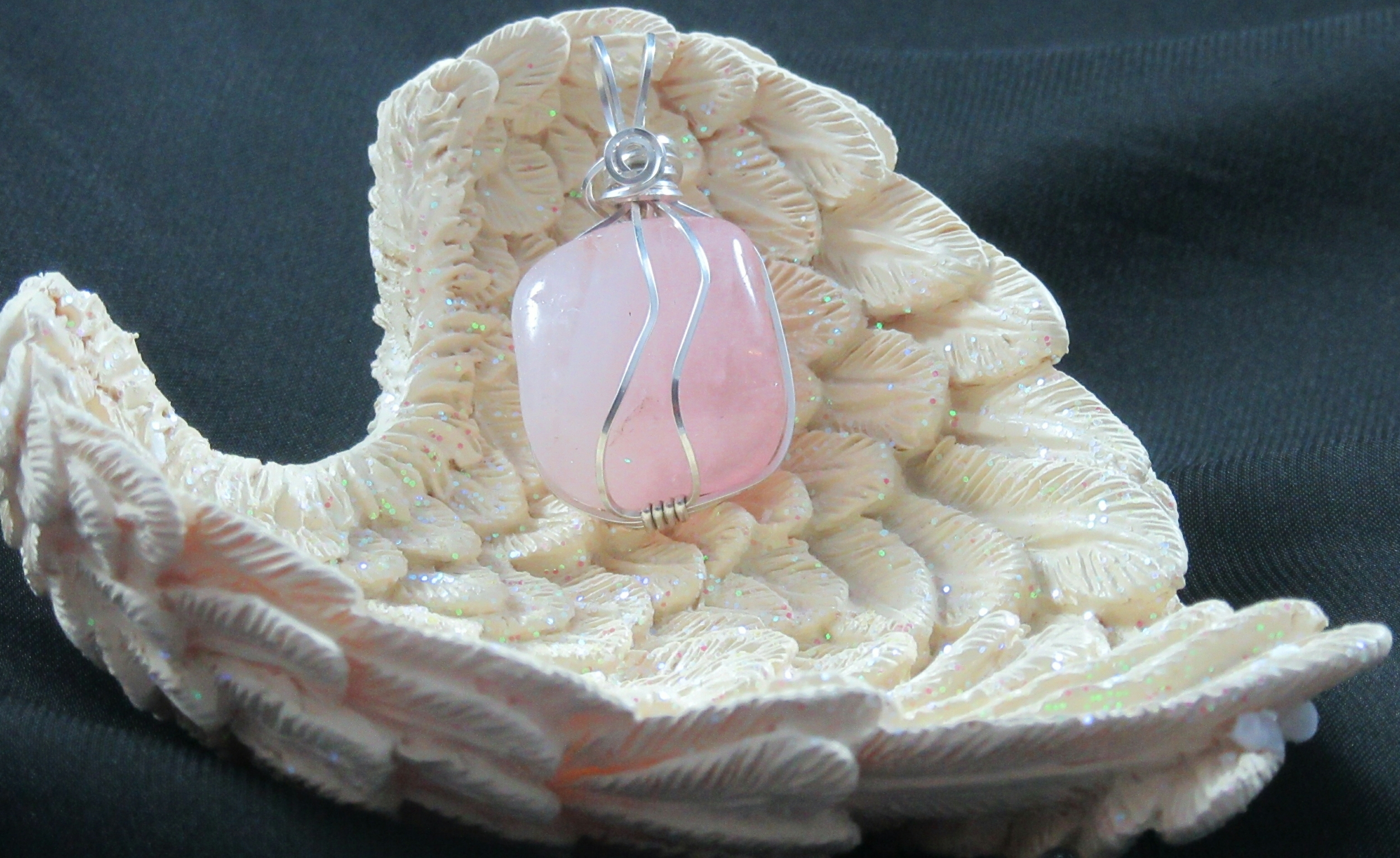 This stone is Rose Quartz, the stone of Self Love. It is a strong yet gentle energy to help you heal your ability to love yourself completely. This stone works to balance the heart chakra.

The stone is wrapped in Sterling Silver. Silver reflects, which both amplifies the properties of this entire piece as well as reflects negative energy away from you.
Stone is 3/4" tall by 1/2" wide.